Alle dove kinderen willen graag naar school en kans op een baan
SOKPO ondersteunt projecten voor het onderwijs en de bevordering van het welzijn van dove leerlingen en jongeren. Zodat zij volwaardig deel van de samenleving kunnen zijn.
Waarom?
Omdat als ondersteuning uitblijft
dove leerlingen en jongeren afhankelijk blijven van hun familie;
de doven zich na hun opleiding terugtrekken in hun geboortedorp of door de grote stad gaan zwerven, omdat er weinig mensen gebarentaal beheersen;
weinig doven een baan vinden en gaan bedelen om in hun levensonderhoud te voorzien.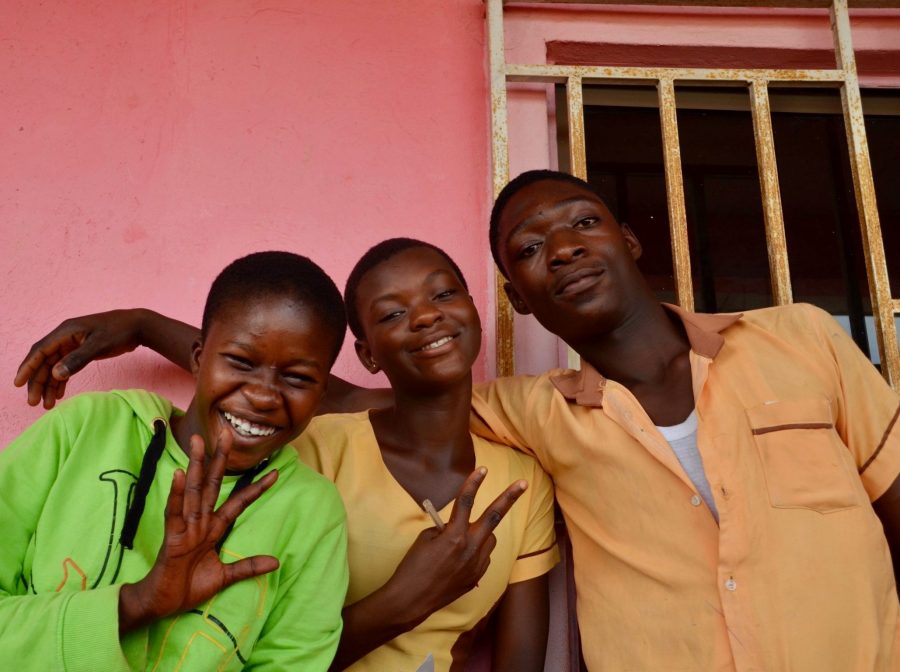 SOKPO ondersteunt de volgende projecten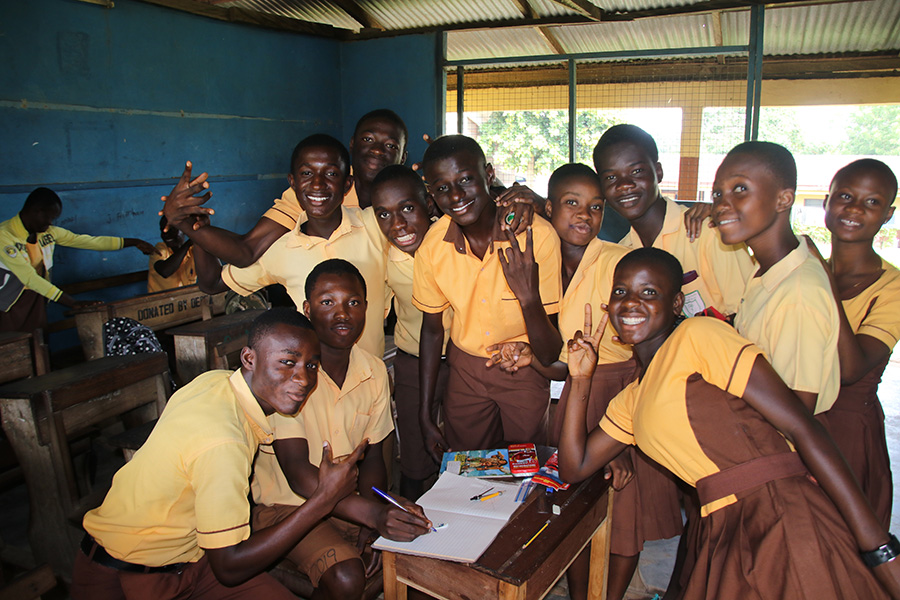 SOKPO geeft in samenwerking met de directie een impuls aan huisvesting, vrijetijdsbesteding en projecten voor onderwijs en welzijn.
Job Creation and Training Centre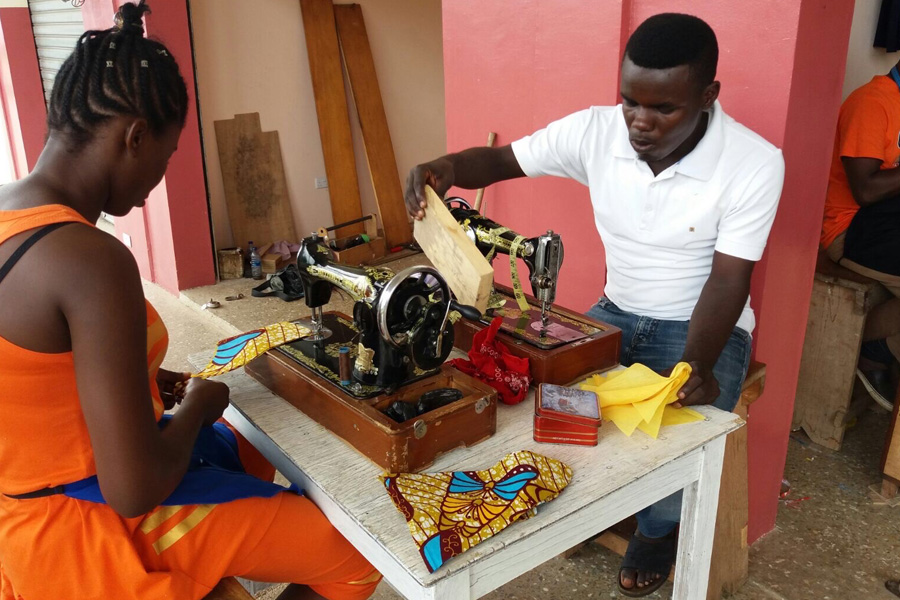 SOKPO geeft  samen met het lokale bestuur dove jongeren een ontmoetingsplek in de stad en faciliteert  werkplaatsen om gerichte trainingen  aan te bieden.
Een goede communicatie, geduld, creativiteit, openheid en doorzettingsvermogen zijn belangrijke voorwaarden om iets moois te bereiken. Al doende leren we van elkaar.
Het blijft een uitdaging om, vanuit onze westerse cultuur met onze specifieke beslissingsmodellen ons in te leven in de manier van overleg en zakendoen van onze partners. En andersom geldt dat natuurlijk ook. Hoe cruciaal het tonen van wederzijds respect en het uitspreken van vertrouwen met hier en daar een tikje humor de basis is voor een goede samenwerking.
Locale samenwerking
SOKPO werkt sinds 1999 samen met de Ashanti School for the Deaf in Jamasi die in 2017 zijn 40-jarig bestaan heeft gevierd.
De school heeft 600 leerlingen en 100 man personeel waarvan 60 leerkrachten.
SOKPO is al een tiental jaren actief op de Ashanti school for the Deaf in de Ashanti regio en is door een groep schoolverlaters, die zich hebben verenigd in een associatie voor dove jongeren in Kumasi. In 2010 hebben ze ons gevraagd om hen te helpen met het elkaar kunnen ontmoeten in een eigen clubhuis en het vergroten van hun kansen op de arbeidsmarkt.
In 2011 is het Job Creation and Training Centre for the Deaf opgericht. Vertegenwoordigers van de associatie voor dove jongeren zitten in het bestuur.
De doven associatie Kumasi telt op dit moment 543 leden. Waaronder 70% mannen en 30% vrouwen.
In de Ashanti region wonen ongeveer 10.000 doven.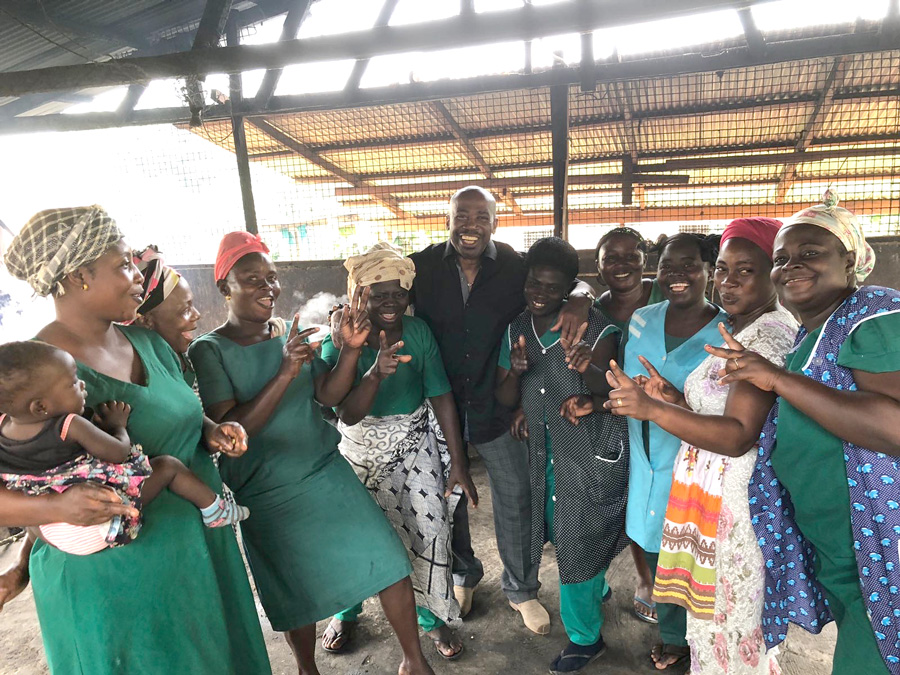 Onze voorzitter Hubert met de keuken crew in Jamasi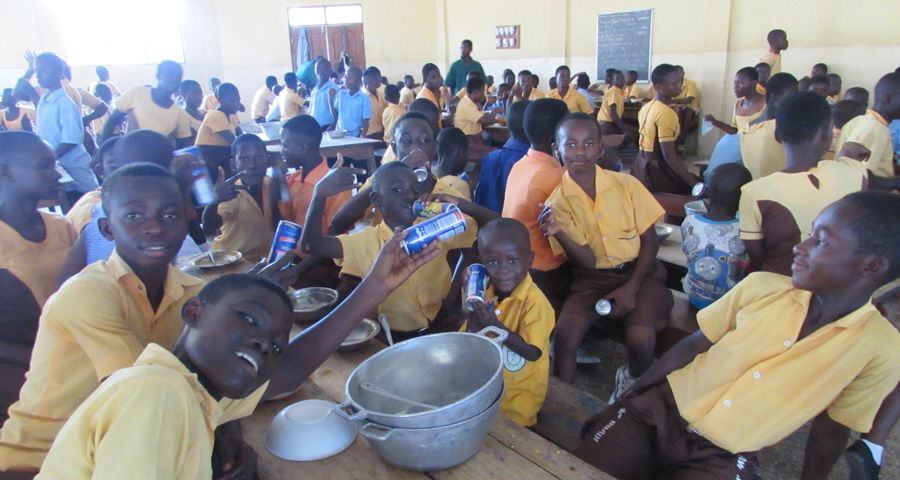 Wil je bijdragen aan onze projecten
… en dove jongeren een zelfstandig bestaan geven?
Bekijk de mogelijkheden om ons hierin de steunen.